The Queen's speech; incredible broadband roll-out plans.
May 22, 2016
5GHz Backhaul in congested airspaces is now an option
Terabit Radios is a revered manufacturer of 5GHz unlicensed Radios. The TRi5 PTP Radio is one such example. This advanced radio is equipped with state of the art technology to ensure that you get a fast, uninterrupted data link. This radio is perfect for vertical and carrier markets which need 1 Gigabit per second and low latency operations for broadband connectivity and 5GHz backhaul. It comes with an impressive Wi-Beam Shield technology that provides 80 dB of interference cancellation. It also guarantees maximum channel spectrum re-use and safeguards channel availability.
The revolutionary technology implemented by Terabit's 5GHz unlicensed Radios eliminates third-party interference by offering reliable, waveform-level physical security. At the same time, it maintains gigabit data rates even in congested outdoor environments. It has a 5μsec Latency level that easily supports highly demanding market requirements. In addition, this incredible TRi5 Access radio guarantees you uninterrupted 5GHz backhaul by using external antennas that extend the range of coverage to 50+ kilometres with an impressive 99.9% availability.
You can deploy this radio in either a single hop or a multi-hop topology. By combining high capacity with extremely robust performance, the Tri5 Access Radio fits perfectly in business-grade broadband access. Link installation is simplified using a number of LEDs mounted on the sided. These LEDs track and monitor signal strength, providing a reliable visual aid during link alignment. Its compact design and lightweight nature makes it easy to carry around. In addition, you only need a single cable to start operating. No other wireless solution offers such reliable 5GHz backhaul connections like the TRi5 Access Radio.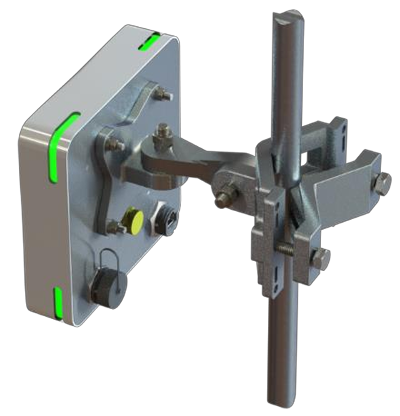 CDN Distribution is an outstanding distributor of top quality wireless solutions such as the TRi5 Access Radio. Since all our products are sourced directly from the manufacturer, you're guaranteed of getting the best product for your 5GHz backhaul and other needs. Get in touch with us by visiting our website: www.cdndistribution.co.uk.